Founded in 2016, Assurance Biometrics is the first biometrics service of its kind in the United States. Founder Barbara Boyd has over thirty years experience in forensics, biometrics and crime scene investigations. Assurance was born out of Boyd's interactions with families during emergencies. As she repeatedly experienced the loss of crucial time in collecting fingerprints and DNA samples, Boyd began to envision a way families and caregivers could retain a sense of power and protection by taking a few simple steps before a crisis.
Assurance Biometrics, Inc represents the culmination of Boyd's vision, providing families and caregivers with the capability to be significantly prepared in the event of separation.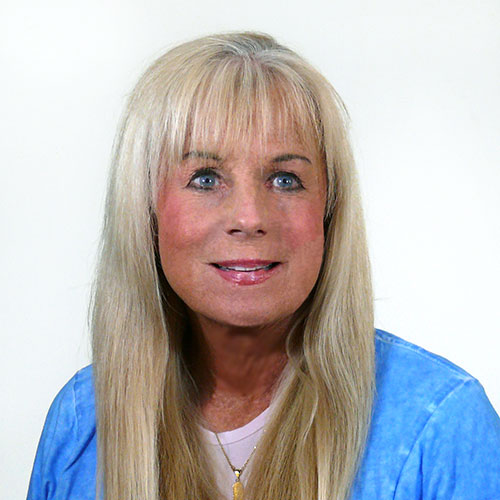 Barbara A. Boyd
Founder, Assurance Biometrics, Inc
Forensic Scientist trained in the comparison of facial images, iris images and fingerprints
Forensic Investigator trained in all aspects of crime scene investigation, graduated from the Virginia Forensic Science Academy and worked as a crime scene investigator for 12 years
Biometrics Enrollment Instructor and trained United States Military and Multinational Military on several different systems to collect biometric enrollments
Forensic Photographer for the Virginia Department of Forensic Science and also for two warzone forensic laboratories
Deputy Operations Manager who assisted in the deployment and set up of international databases for biometrics in two foreign nations
A Commitment to Safety
The St. Bernard is historically known for bravery and courage in alpine rescues. Monks at the hospice at the Great St. Bernard Pass in 1707 kept the earliest written records of these special dogs, with paintings and drawings dating back even further. St. Bernards never received any special training from the monks - the younger dogs learned how to perform search and rescue operations at the Pass from older dogs.
"Barry" was the most famous St. Bernard to save people at the Pass. According to records, he saved between 40 and 100 lives. There is a monument to Barry in the Cimetière des Chiens and his body was preserved in the Natural History Museum in Berne. We are proud for the St. Bernard to represent Assurance Biometrics, as its image captures the essence of our commitment to safety and preparation in search emergencies.